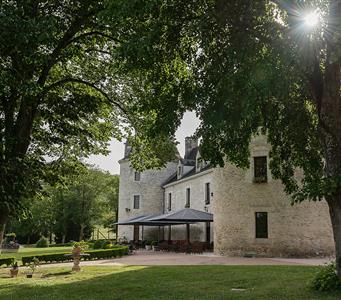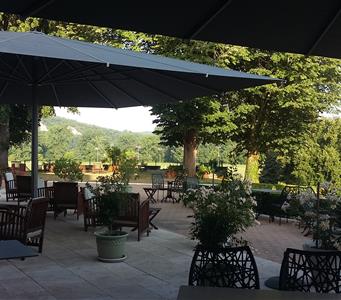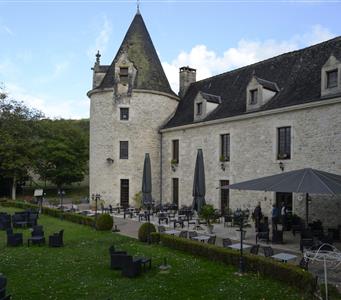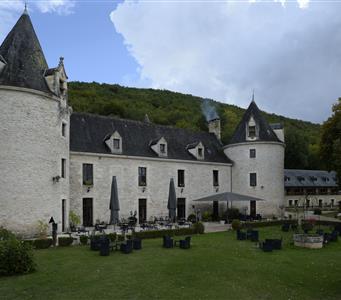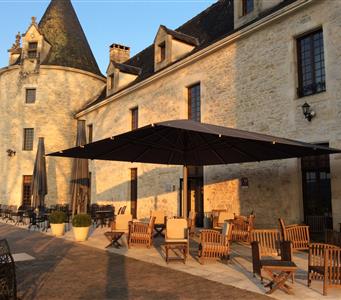 The Bistrot Piscine
From 1st July 2017 : Grand opening of the Bistrot Piscine
The Bistrot Piscine, nestled in the heart of this magnificent estate overlooking the pool, offers refreshing summer dishes.
Inside or on the terrace, you can choose from a choice of summer delights including salads, meat dishes and grilled fish.
Enjoy a light meal in a welcoming environment.
The Bistrot Piscine is open everyday in the summer from 12pm to 2.30pm... don't forget to book a table on + 33 (0)5 53 51 32 74.
And to prolong the pleasure, crêpes, waffles and ice-creams are served from 12pm to 6pm in case you fancy a treat after a few lengths of the pool!